Fighting Fit P.T.
Company
Popular Salesforce Blogs
In Apex, Collection is a group of individual objects represented as a  unit (unit). Sometimes you need to group multiple items in a single unit.…
Salesforce no doubt is the world's best CRM, it helps organizations building meaningful relationships with their customers. However, there are certain areas where integrating external…
To begin with artificial intelligence, it is the branch of computer science that focuses on the development of machine intelligence which makes machines work like…
Popular Salesforce Videos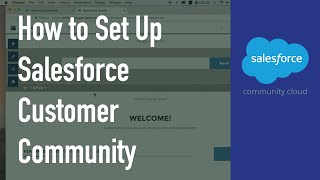 Step by step Salesforce tutorial for quickly setting up a Customer Community with Customer Service (Napili) Template.
What is Salesforce Admin? Salesforce Admin is totally a Business Leader. Who should have in-depth knowledge, how the company operates. In designing all its Departments.…
Popular Salesforce Infographics
Salesforce is a force to reckon with when it comes to inbound lead management. However, for certain businesses, especially smaller ones, the various add-ons and…
Salesforce provides a system of engagement across the entire employee lifecycle that enables organizations to connect multiple back-end systems of record with one system of…
What is Pardot? Listed as one of the most impeccable tools for B2B marketing, Pardot helps businesses to reach prospects through paid marketing, email campaigns,…