Salesforce Financial Services Cloud Spring '23 Highlights
Shake off those winter blues with the new features coming in Salesforce's Spring '23 for Financial Services Cloud. Whether it's ARC enhancements, interaction summary automation, or actionable segmentation, this release is full of enhancements to take your Salesforce org to the next level. Let's look at the top features that have us excited for the future of Financial Services Cloud!
Actionable Relationship Center Enhancements
The Actionable Relationship Center (ARC) is a key feature in Financial Services Cloud (FSC) that gives users a quick and easy way to view a customer's relationships at a glance. Spring '23 brings with it a handful of enhancements that help administrators and developers customize the ARC to better fit the needs of users:
Show fields from multiple objects on an ARC node: Users can now see fields from related objects on an ARC node, as long as the relationship is a lookup relationship to a parent object. Prior to Spring '23, users could only see fields from the ARC node's object.
Tie OmniScripts to ARC node actions: Like Flows, OmniScripts automate a set of steps for a user. In Spring '23, admins can add OmniScripts as actions to an ARC node. This will help extend what users can do on the ARC without needing to leave the page.
Use FlexCards for ARC nodes: Admins now have the ability to display the details of an ARC node using a FlexCard. FlexCards are a declarative way to display information from multiple data sources and a place for users to perform actions on the data.
Don't forget to check out: What are The Benefits of Salesforce Financial Services Cloud?
View ARC graphs vertically: By default, hierarchies in an ARC are displayed from left to right, aka horizontally. However, this can be hard to follow with a deep hierarchy. In Spring '23, admins now have the option to display ARC graphs vertically.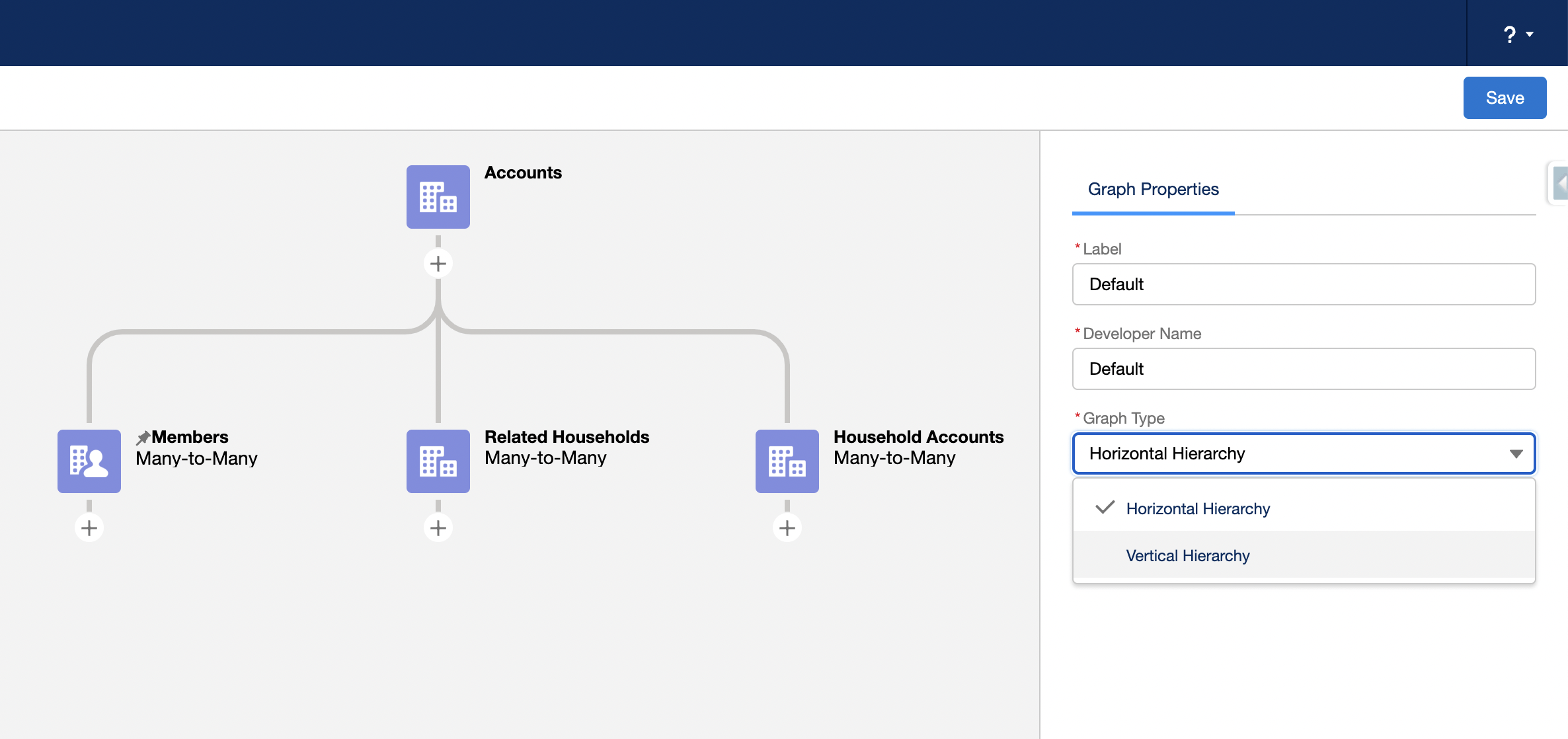 Interaction Summaries Sync
Admins now have the ability to enable a user's Microsoft or Google account to automatically sync events as interaction summaries. Previously, users would need to create the events in both their Microsoft/Google calendars and in Salesforce, causing double data entry.

Interaction Summaries are a way for financial services companies to maintain data compliance when there is confidential information in an activity that should not be automatically shared based on the role hierarchy.
Assessment Enhancements
The Discovery Framework in Financial Services Cloud gives admins the ability to create digital forms to collect assessments from prospects and clients. In Spring '23, Salesforce added a few enhancements to the discovery framework, including automatically prefilling data from previous assessments, building forms with OmniScript elements, and more.
Check out another amazing blog by DB Services here: Salesforce Spring '23 Release Highlights
Actionable Segmentation (Beta)
Actionable Segmentation is a new set of features in beta that give users the ability to create their own segment of clients for outreach. Users create actionable list definitions to generate actionable lists, and use those lists for marketing initiatives. To be able to use Actionable Segmentation, users need the Industry Sales Excellence Add On with Actionable Segmentation permission set.
Spring Forward to a Brighter Future
The Spring '23 release of Financial Services Cloud provides plenty of reasons to be excited for the future of FSC. If you wish to learn more about these updates or the others included in the release, please check out the official release notes. If you have any questions about Salesforce Financial Services Cloud or want to talk about your Salesforce needs, contact DB Services!
Need help with your Salesforce digital transformation? Contact us to discuss Salesforce consulting, implementation, development, and support!