On Lead detail page, there is field as the campaign (Lookup). When the user tries to access the same record through API, the field is not visible in workflow and apex class, why?
Popular Salesforce Blogs
Having functional, friendly, and safe test environments is indispensable in any industry. You can be an administrator who needs to configure different options and add…
There are many uses case that will require your customer to manually sign a Document, few examples are: NDA, Contract or Power of Attorney. In…
Earlier this year Salesforce introduced Salesforce+ that includes Live experiences, original series, podcasts, and other content that are all part of Salesforce+. Salesforce+ will illuminate…
Popular Salesforce Videos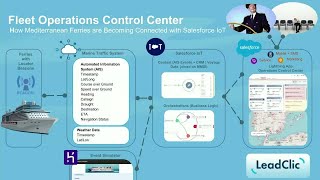 The data that Salesforce IoT Explorer brings to the table helps businesses take real-time business decisions that translates into better customer service. Salesforce, in its…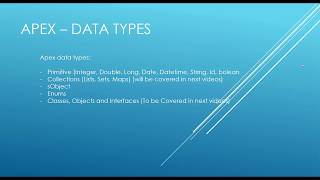 In this lesson, we are covering Salesforce Apex Data Types and we are covering primitive data types.
Learn how to use Pardot Engagement Studio to engage and attract prospective students. Do let us know in the comment section if you have any…