Apex Trigger Framework Salesforce
From Salesforce instructor,
Become a Salesforce Expert. See This video, and learn all about Apex Trigger Framework.
`Resource: SFDC Panther
Popular Salesforce Videos Salesforce approached Obscura with the opportunity to create imaginative media for the 107' long LED video wall in the lobby of their flagship San Francisco…
This video explains what a primary level person should be doing after getting any Salesforce Project. What should be steps for the same.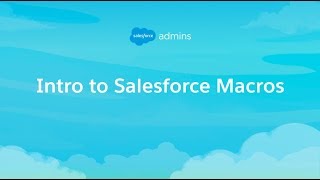 Users can run macros to complete repetitive tasks—selecting an email template, sending an email to a customer, updating the case status—all in a single click.…