Popular Salesforce Blogs
Pardot Vs Hubspot – An end-to-end comparison of Features, Pricing & Integrations First things first. Whether you opt for Pardot or Hubspot, it's all about…
In this post, i will put a way to implement Skype URIs in 5 Minute with salesforce. Skype is a popular way to chat or calls. We have…
Introduction Salesforce AppExchange was launched in 2005. Salesforce AppExchange is an Online Store just like the 'Play store' in Android phones. It is the marketplace…
Popular Salesforce Videos
This video explains what a primary level person should be doing after getting any Salesforce Project. What should be steps for the same.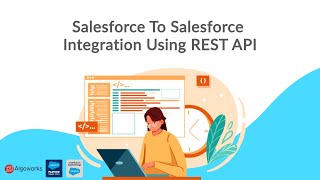 Salesforce to Salesforce integration using REST API. In this video, you will learn how two Salesforce Orgs can be integrated using REST API. This tutorial…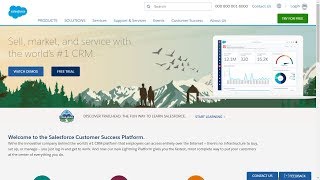 From Salesforce instructor, Become a Salesforce Expert. Learn Salesforce step by step and get certified easily.
Popular Salesforce Infographics
Technology is pushing customer expectations to all-time highs and sales organisations into uncharted territory. Organisations worldwide are coping differently as sales trends change operations. Sales…
As the online marketplace is continuously growing in the global economy, it's important to have a feature-loaded and scalable e-commerce platform. Salesforce commerce cloud is…
Salesforce Blockchain is currently available to select design partners and will be generally available in 2020. This Informative Infographic will help readers to decide to…